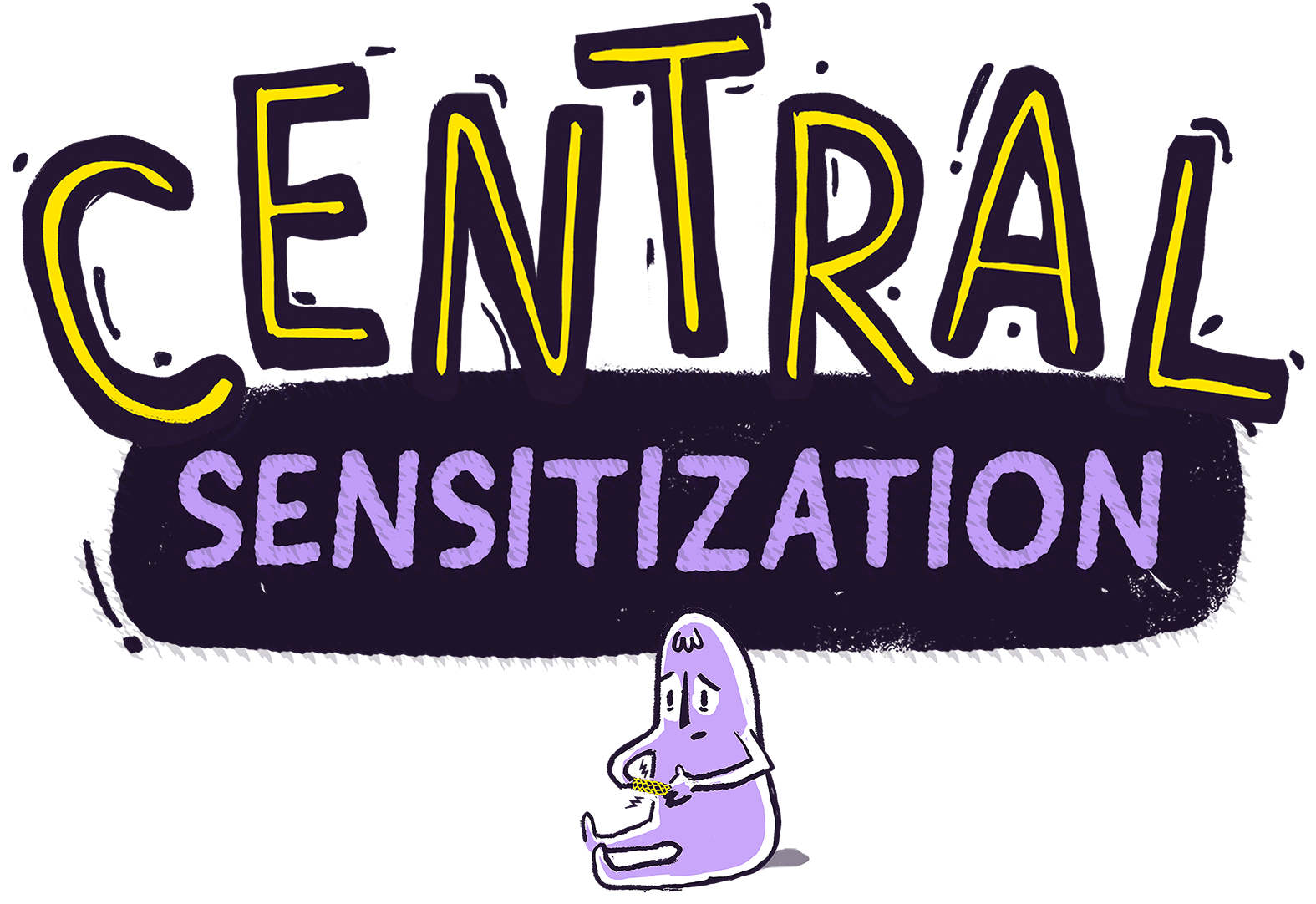 • • • • • • • • • • • • • • • • • • • • • • • • • • • • • • 
• • • • • • • • • • • • • • • • • • • • • • • • • • • • • • 
​​​​​​​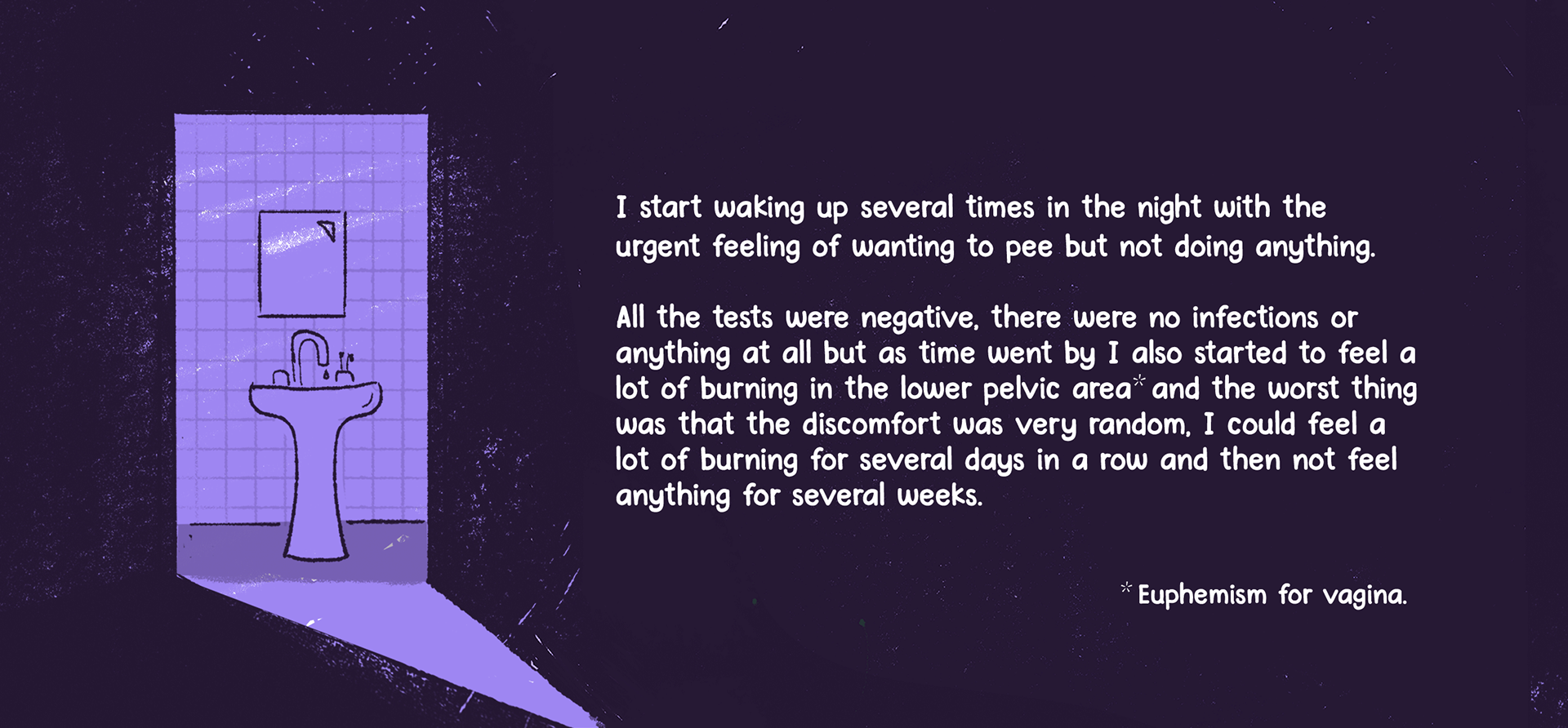 Eventually the pain became chronic and that is how my medical pilgrimage began,
no one could tell what was wrong with me.
After several expensive tests and specialists, the last gynecologist who check me told me that maybe what I needed was a 
psychologist
....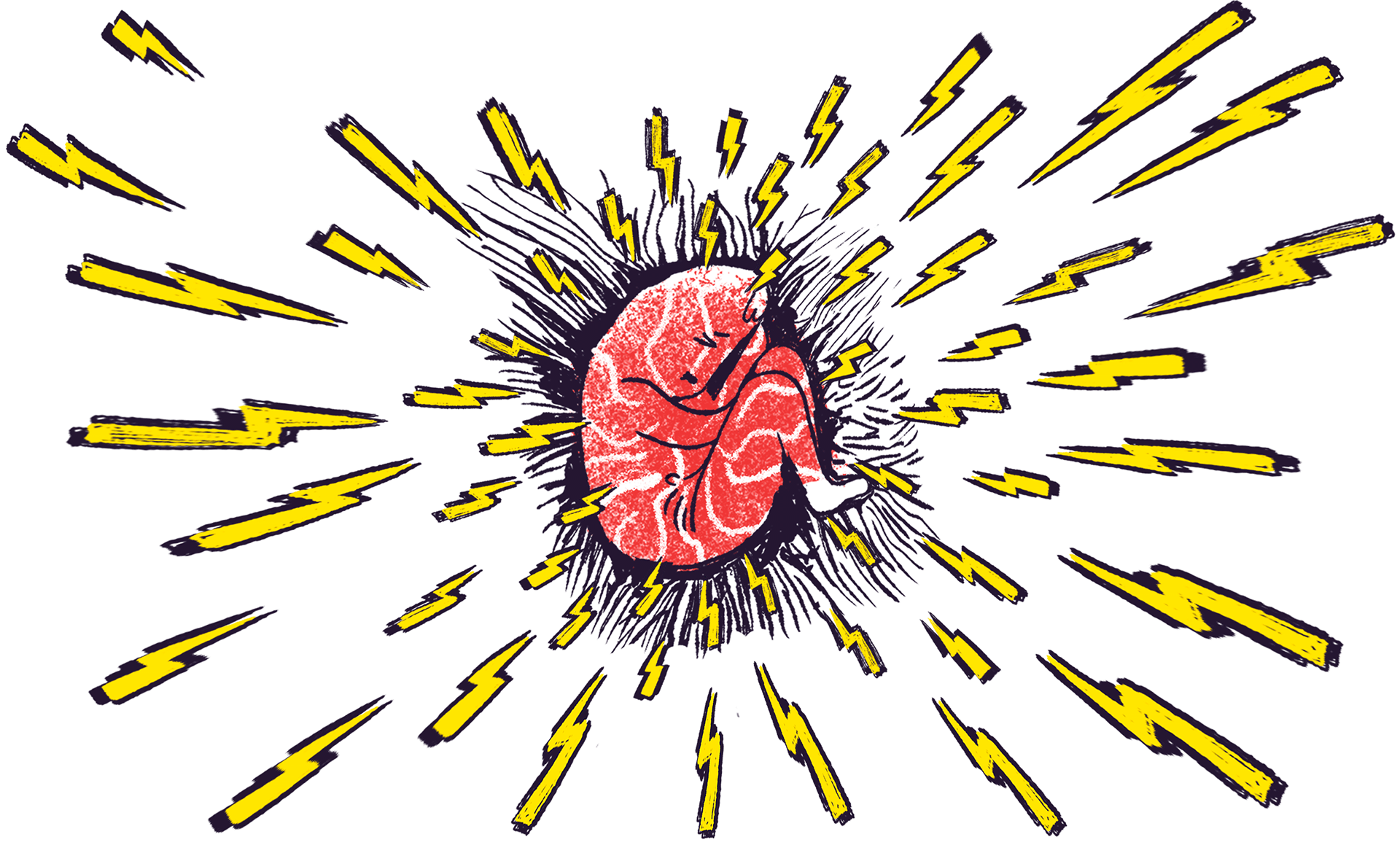 It is true that with psychological therapy, I controlled the pain a little... but sometimes I lost the battle and had attacks so intense that stiffened even the thought...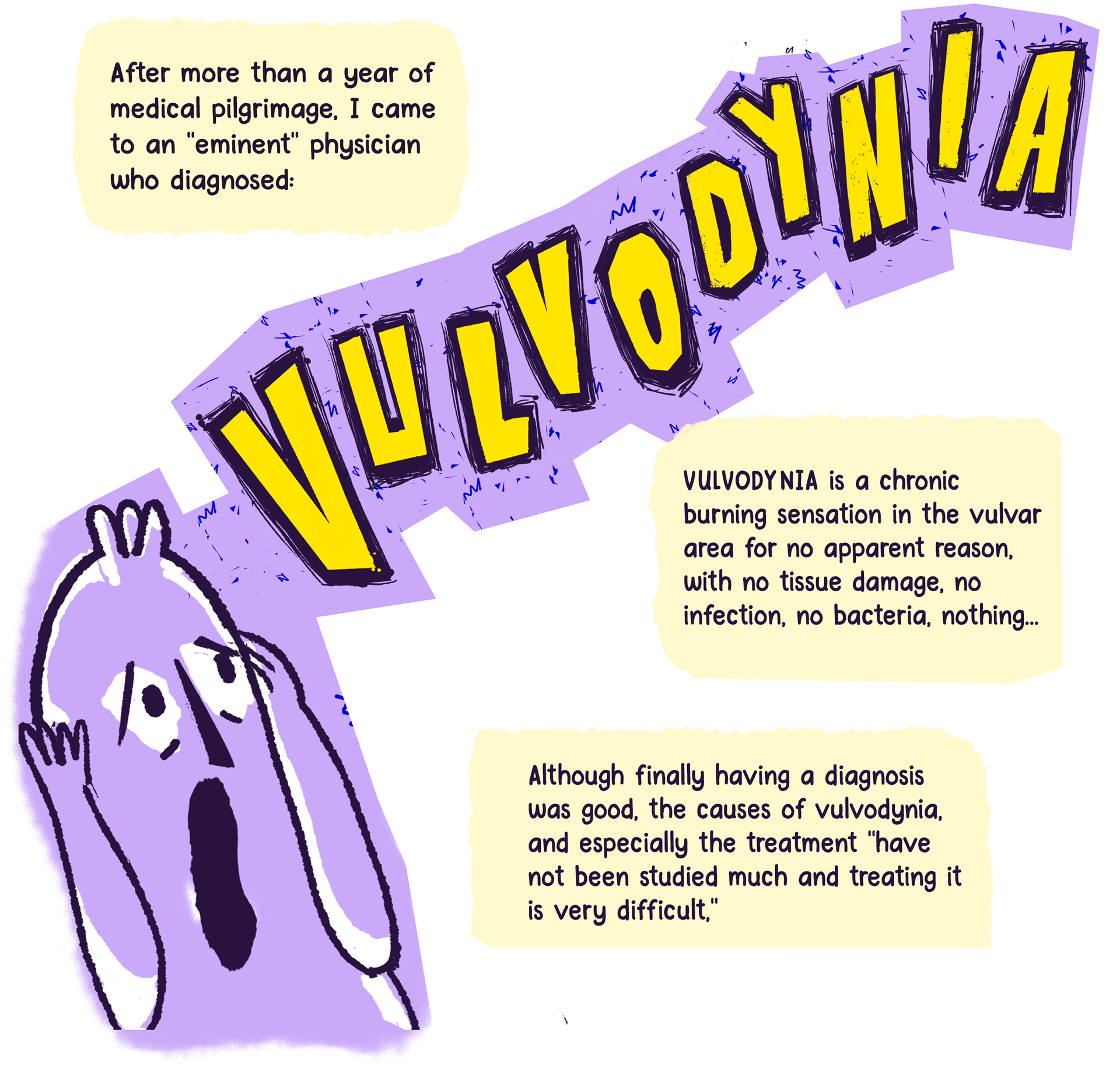 Although it was difficult to obtain information about vulvodynia because of the great stigma attached to it, I was able to contact some women in my country who suffered from this condition...
As the years went by, I began to resign myself
to the idea that even with pain, life would go on...
•
Despite the fear of pain I decided that I would not let myself be manipulated by it
and I would fulfill one of my biggest dreams:
to do my master abroad.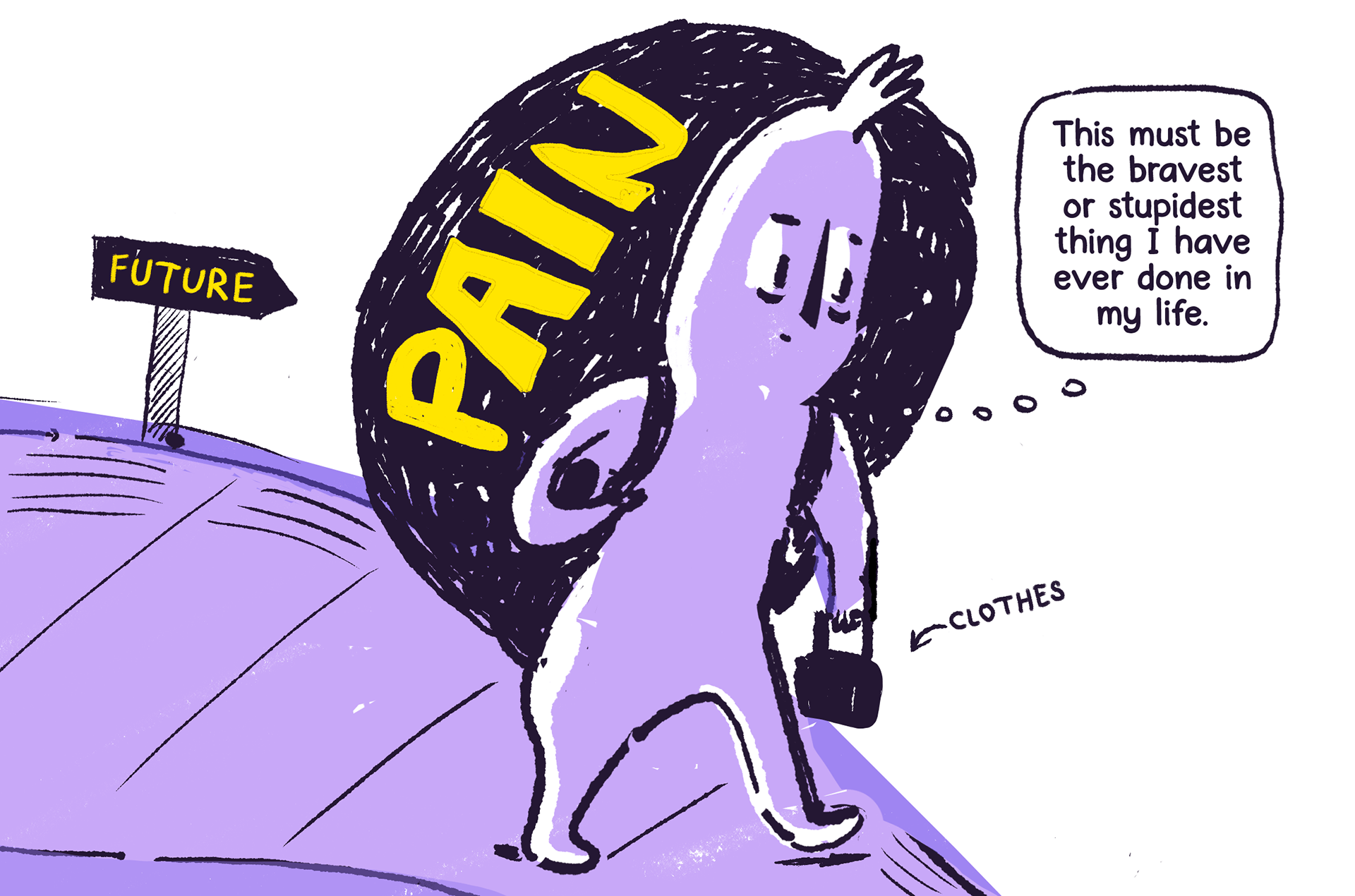 Little did I know that with this travel my days with chronic pain were about
to end....